Welcome to Year 4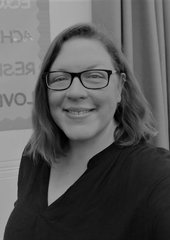 Miss Crome
Year 4 Teacher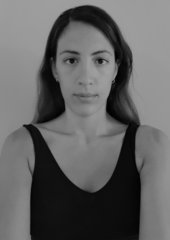 Miss Demetriou
Year 4 Teacher
Our Year 4 team comprises of two teachers, Miss Demetriou and Miss Crome.
In Year four, some of the highlights of our curriculum are finding out about the Romans and the impact the Roman Empire had on Britain. We also look at states of matter in science, along with animals (including humans) and sound.

In maths, learning our times tables is a prominent focus for year 4. We will be learning our times tables up to 12 x 12, in preparation for the multiplication tables check in summer. We encourage parents to get involved with this and working on these with their child at home.

In Year 4, we go swimming from February through to May at our local pool in Tottenham Green. We work hard to develop our different swimming strokes and learn how to dive.

For music, we learn trumpet and the clarinet. We are very lucky to have teachers from Haringey Music Service visit us every Tuesday to teach us these instruments. We will be aiming to give one concert per term to showcase our new skills.

Homework is given out on a Friday and needs to be handed in the following Tuesday. Children are expected to learn their spellings and write them in full sentences. Reading Records are sent out at the beginning of the school year with the expectation that children read at least 5 x per week, we ask parents to sign the reading record and send into school every Friday to be checked by the teacher.
In Year 4 we have been learning to play the trumpet and the clarinet. We were very excited to perform at our first concert before Christmas. Please take a look at Class Dojo to watch our performance.
In Science we have been exploring sound and vibrations. Our music lessons were a great way to experiment with this.
In history we have been studying Roman Britain. Here we are here organising ourselves into a formation just like in the Roman Army.
Year 4 Parent Curriculum Brochure - Autumn 2021
Year 4 Parent Curriculum Brochure Spring 2022
Year 4 Parent Curriculum Brochure - Summer 2022