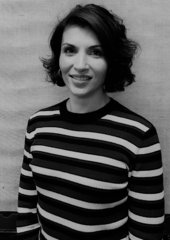 Mrs Foster
Nursery teacher
Our Nursery class teacher is Mrs Foster. She works closely with our Nursery Nurse, Miss Vivien.
Our Curriculum
In Nursery at St Ignatius we strive for a broad curriculum, full of exciting, high-quality learning experiences. We believe in the value of child-initiated learning within an enabling environment. The role of the adult is to model positive interactions and support children's learning and development within each child's chosen activity. This approach results in highly motivated children developing a positive attitude to learning across the seven areas within the Early Years Framework.
The Nursery class follow the themes set out by the Connected Curriculum, in line with the rest of the school. We also create opportunities for children to develop their own ideas and to follow their own interests. Our flexible approach allows for children and classes to get creative outside of those topics and take their learning further.
In addition, we teach very short, adult-led daily phonics and maths sessions for children who are ready to take the next step in their learning. These develop through the year as children develop an interest in these areas. Reading stories, songs and music are an important part of everyday life in Nursery. RE is an integral part of everyday throughout both child and adult directed activities.
Physical Development
At St. Ignatius we are committed to supporting the health and well-being of all of our children. We do this in Nursery by having a daily exercise session. This changes on a daily basis and can range from exercises and running outside, to dancing and songs on the carpet. We regularly enjoy a dough disco to development our fine-motor strength, as well as yoga sessions to develop our strength, flexibility, and to encourage a calm mind.
Tapestry
We use Tapestry as an online Learning Journey to document children's learning through observation. Parents have access to this so that they can view their child's learning in school and they are also able to add observations of their child in their home environment.
For more information about the Nursery Curriculum at St Ignatius Catholic Primary School- please take a look at our Curriculum Overview.
Nursery Curriculum Overview
Nursery Parent Letters