Welcome to Year 2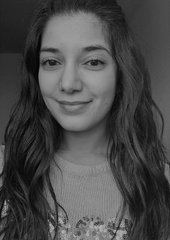 Miss Hosin
Year 2 teacher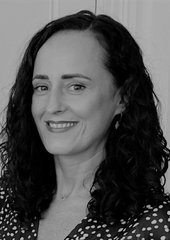 Miss Lyons
Year 2 Teacher
Our Year 2 team comprises of two teachers, Miss Hosin and Miss Lyons.
Our aim is to ensure that the children experience a smooth transition from year 1, enjoy learning and are well equipped to succeed in year 2 and beyond.
In English we use key texts which help the children to develop their grammar, speaking and listening skills and build on ideas to write their own innovations of fiction and non-fiction.
In Maths we use concrete- pictorial- abstract experiences that reinforce children's learning and take them beyond the classroom so that they can apply their understanding within a real life context.
RE is also a core subject and is taught twice a week. Our syllabus focuses on two main attainment targets: learning about the Catholic faith and learning from the Catholic faith.
Some end of year expectations are to:
read and spell the KS1 common exception words
read and spell the 100 high frequency words
read and spell the days of the week, months of the year and numbers in words up to 100
recall and use multiplication and division facts for the 2, 5 and 10 multiplication tables, including recognising odd and even numbers
In the afternoons, children focus on other subjects like science, history, geography, RHE and art which are detailed in our termly parent curriculum brochures. Please refer to these in order to support your child's learning at home.
PE lessons are on Thursdays and taught by Coach Matthew. Children should wear their PE kits all day. Please refer to the school uniform policy here on the website.
Homework is given out on a Friday and needs to be handed in the following Wednesday. Children are expected to learn their spellings and write them in full sentences. Reading Records are sent out at the beginning of the school year with the expectation that children read at least 5x per week, we ask parents to sign the reading record and send into school regularly.
We always mark your children's homework and there is an expectation to make corrections when necessary.
Ensure you regularly check your child's class Dojo story as well as the direct messages from their teacher as this is the main form of communication.​
2L Australia Class Display 2H Brazil Class Display
In Science our topic was 'Diet and Health'. So at the end of the unit we designed and made our own healthy breakfast. It was delicious!.
Geography- Local area mapping skills- Feb 2022

The children brought their maps and they identified landmarks using the key we had created in our geography lesson last week.

As we walked, we used our mapping skills to identify where we were on our maps using landmarks and symbols. We had discussions about local area services such as the post office and petrol station as well as local schools, shops, housing and of course, St Ignatius church.

The children were able to identify key transport links too such as the overground train station and bus stops. We discussed how traffic lights and pedestrian/zebra crossings keep people safe both in cars and on foot.

When we got back to class we added colour to our symbols to identify them more easily and help them stand out. In our next geography lesson we will draw our key into our books.
Year 2 Parent Curriculum Brochure - Autumn 2021
Year 2 Parent Curriculum Brochure - Spring 2022
Year 2 Parent Curriculum Brochure - Summer 2022