Welcome to Year 2
Miss Hosin
Year 2 teacher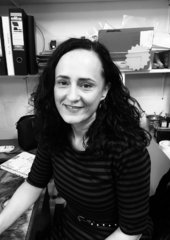 Miss Lyons
Year 2 Teacher
Our Year 2 team comprises of two teachers, Miss Hosin and Miss Lyons.
Our aim is to ensure that the children experience a smooth transition from Year 2 and develop a great thirst for learning. In English we use key texts which help the children to develop their grammar, speaking and listening skills and build on ideas to write their own innovations of fiction and non-fiction. In Maths we use concrete- pictorial- abstract experiences that reinforce children's learning and take them beyond the classroom so that they can apply their understanding within a real life context.
In Year 2 our first topic is 'Can Party food be healthy?' and so we plan for a class party at the end of the unit, where we invite parents to join us. We explore how to plan for a party and we find out how we can make party snacks healthy and fun. We also love learning about history and our topic 'Pride in Place' gets us looking at our local history and also finding out about the Great Fire of London in 1666. In the Autumn term we went to the Museum of London as part of our topic focus. Other topics include 'What is the best way for Mrs Armitage to travel?' and 'How did families have fun in the past?'. We are hoping to visit the seaside this summer as part of this topic.
Homework is given out on a Friday and needs to be handed in the following Tuesday. Children are expected to learn their spellings and write them in full sentences. Reading Records are sent out at the beginning of the school year with the expectation that children read at least 5 x per week, we ask parents to sign the reading record and send into school regularly.
Year 2 Curriculum Overview