Governors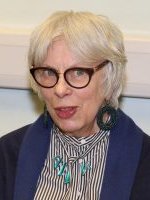 Mrs Lourdes Keever
Chair of Governors
I have lived in North London for many years and have been active in many organisations following my retirement from the public sector.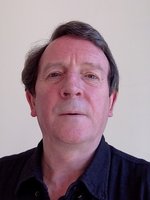 Andrew Dickson
Vice Chair of Governors
I retired from teaching at St. Ignatius College, Enfield in 2016. I taught there for 32 years and wore a variety of hats, ending up as Headmaster during my last two years. It was a great privilege to teach many of the children from St. Ignatius Primary School and work with their very supportive parents. I was greatly honoured to be asked to join the Governing body at Stamford Hill and I look forward to meeting as many of you as possible in the near future. I am the Vice Chair and the STEM link governor.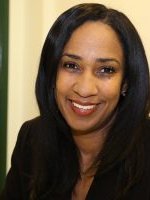 Mrs Giselle Warrington
Foundation Governor
I am a parishioner of St Ignatius and know many people in the local area. I currently work as a secondary school teacher in Enfield.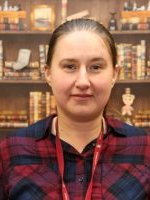 Ms Dagmara Aleksandra Kalisz
Parent Governor
Both of my children have attended St Ignatius and my youngest daughter is currently in Year 6. I currently work as a teaching assistant in a Primary School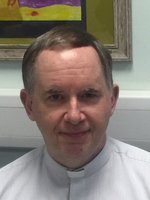 Father Andrew
Governor
Since September 2018 I have been the Parish Priest at St Ignatius Church. I look forward to building on the wonderful links between the parish and the school.
GOVERNING BODY MEMBERS
Name
Type of Governor
Committee
Term
Register of Interests
Mrs Lourdes Keever
Chair of Governing Body
Local Authority Governor
Safeguarding Governor
SEND Governor
Resource Committee
19-1-2017 to 19-1-2021
None declared
Mr Andrew Dickson
Vice Chair of Governing Body
Resource Committee
Curriculum Committee
11-7-17 to 10-7-2021
None declared
Rev Fr Andrew Cameron-Mowat SJ
Parish Priest
26-1-19 to 25-1-2023
None declared
Dr John Anani
Foundation Governor
18-12-2018 to 17-12-2022
None Declared
Mr Chukwuemeka Ekeowa
Foundation Governor
Resource Committee
31-12-2018 to 30-12-2022
None Declared
Mrs Joyce Ugoagu
Foundation Governor
Curriculum Committee
21-1-2016 to 20-1-2020
None Declared
Mrs Gisselle Warrington
Foundation Governor
Curriculum Committee
6-6-2018 to 5-6-2020
None Declared
Ms Dagmara Kalisz
Parent Governor
26-1-2018 to 25-6-2022
None Declared
Mr Omar Hall
Parent Governor
26-1-2018 to 25-1-2022
None Declared
Ms Veronica Curran
Staff Governor
27-9-2018 to 26-9-19
None Declared
Mr C J Bonner
ex-officio-Headteacher
None Declared
Governor Attendance: 2018- 2019
Type of Meeting
FGB
Res
Adm
Curr
FGB
Res
Curr
FGB
Res
Cur
FGB
FGB
Name
Governor type
27/9/18
29/11/18
29/11/18
29/11/18
31/1/19
14/1/19
28/3/19
28/3/19
23/5/19
23/5/19
23/5/19
11/7/19
L. Keever
L.A.
√
√ √
√
√
√
√
√
√
A.Dickson
Foundation
√
√
√
√
√
√
√
√
C.Bonner
HT
√
√
√
√
√
√
√
V. Curran
Staff
√
√
√
√
J. Anani
Foundation
√
√
√
√
C.Ekeowa
Foundation
√
√
√
√
J.Ugoagu
Foundation
√
√
Fr A Cameron Mowat
Foundation
√
G.Warrington
Foundation
√
√
√
√
D.Kalisz
Parent
√
√
K. Taylor
√
√
O.Hall
√